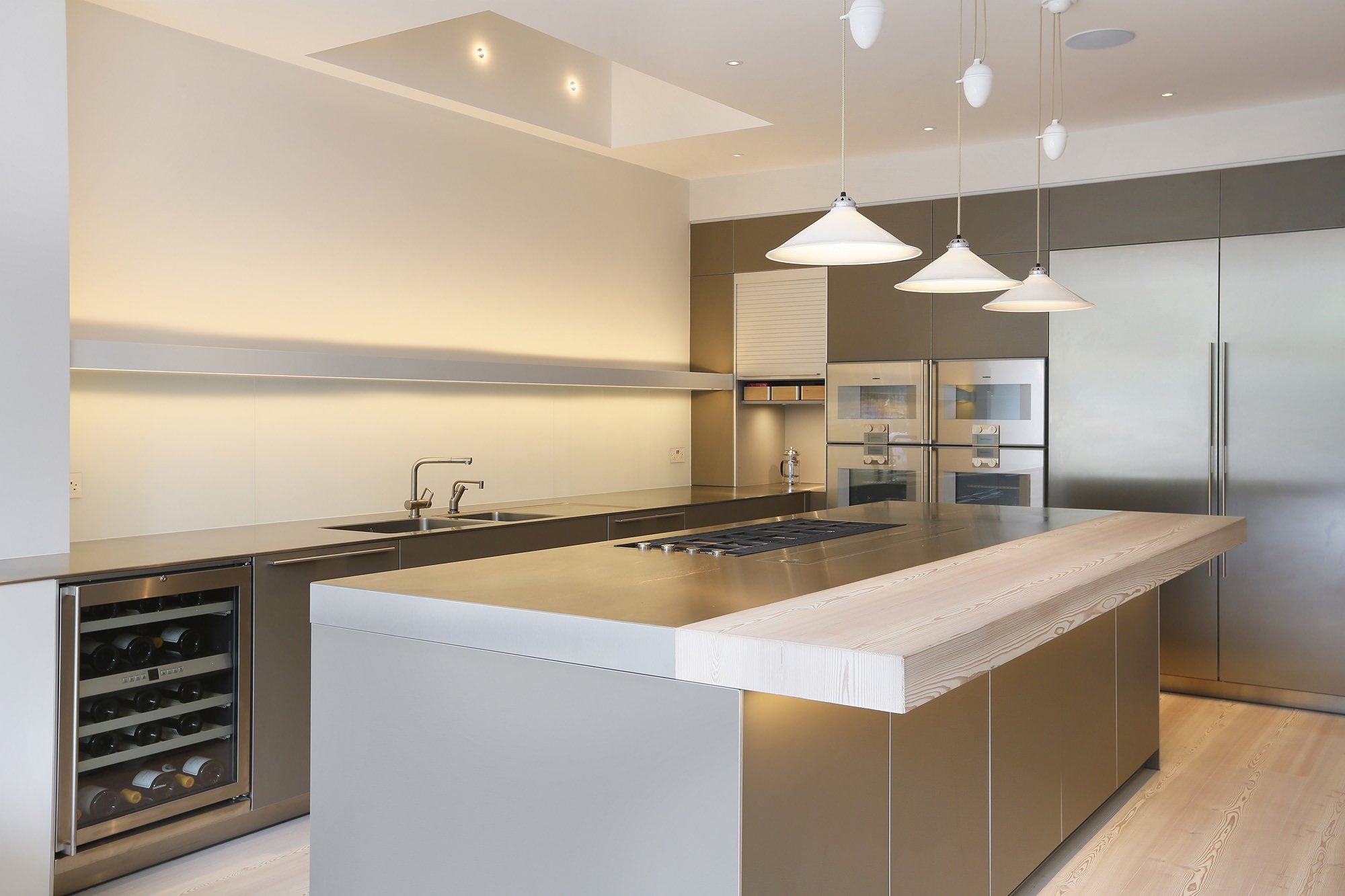 To excavate a full basement, create a large family kitchen to the rear of the property, add on a small loft room bedroom and fully refurbish the house.
The basement had previously been excavated under the original foot print of the house but the compromised ceiling height and differing levels were unsatisfactory.  Our Clients needs were evolving and as a family they were entering a new phase of their lives, their children were beginning university in London and about to commence A level studies.  Managed By were asked to create a basement that could house older children, giving them their own space whilst all being able to socialise under the same roof.  The basement was fully excavated and extended creating a new sitting room for their growing children, family media room, 2nd kitchen, utility room, study with ensuite and bedroom with ensuite.
The kitchen was fully extended to the rear and side, creating a wonderful bright family room, where our Clients could chat through the day at the breakfast bar, catch up with the family at the dining table and relax in front of the TV in front of the fire.  Adding the fireplace  to the kitchen was the explicit request of our Client and a wonderful result.  Bespoke minimal frame doors were installed, large panels of ceiling glass (lit by twinkle lights at night) were placed on the side return roof flooding the whole kitchen with natural light.
Our lighting designers created a cost effective design throughout guest suites and hallways, ensuring that the right light was chosen for the right task.  A control system was installed to the kitchen and garden ensuring that key features of the house and garden made the space come to life.